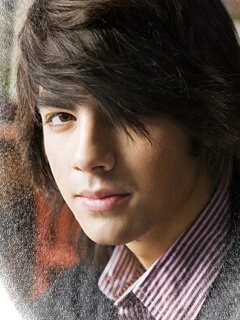 Nick-Name: Joe and Danger
Date of Birth: August 15th, 1989
Place of Birth: Casa Grande, Arizona
Family: Parents- Paul (Kevin) Jonas Sr. and Denise Jonas
Siblings- Kevin Jonas, Nick Jonas, and Frankie Jonas
Hobbies: making movies, jogging, and working out.
Instruments: guitar, piano, and tambourine.
Favorite Food: Chicken Cutlet Sandwich only mayo
Favorite Ice Cream: Chocolate Marshmallow
Favorite Sport: Wiffel Ball
Favorite Band/Artist: Switchfoot
Favorite Actor: Jim Carey
Favorite Actress: Natalie Portman
Favorite Movie: Dumb & Dumber
Favorite T.V. Show: Boy Meets World
Celeb Crushes: Taylor Swift, Natalie Portman, Emma Watson, and Jessica Alba.